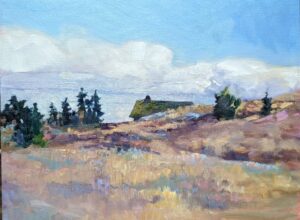 You'd have to be living under a rock to miss #joshallenjumpingoverthings, which is, oddly enough, about quarterback Josh Allen jumping over things. The term arm talent is often used about him. It means he has the strength and accuracy to drill the football exactly where he wants it to go.
Allen went to college in Wyoming and now plays for Buffalo. Both are known for miserable winters, so I'm sure there've been days when he's been tempted to skip practice. I think of him and his fellow Buffalo Bills as I grouse about the cold this week. It magnifies aches and pains and makes it difficult to get moving.
Nobody would call me a talented athlete, but even on days when I'm feeling especially arthritic, I still get up and climb Beech Hill. I'm feeling another long ramble coming on and I know that goals are met in small, regular increments.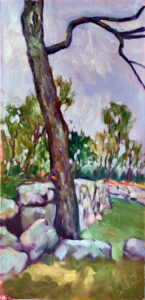 It takes time
What the world calls talent in athletes is really a combination of good genes, perseverance and hard work. It's no different in art.
Yes, there are people for whom drawing comes more easily, just as there are people who learn to read without a lot of fuss, or people who can do sums in their heads. None of that makes a brilliant career in art, language, or mathematics; they're just a nice leg up. More important is the hard slog of learning and practicing.
I have no idea how many paintings and drawings I've done, but they number in the thousands. I can't imagine how many times Josh Allen has thrown a football.
Mastery can't be rushed. That's true overall and it's true piece-by-piece. Perhaps one of the least-helpful ideas the plein air movement has spawned is the notion that you can create a great painting in three hours. Occasionally that happens, but most painting is a tough slog over multiple iterations.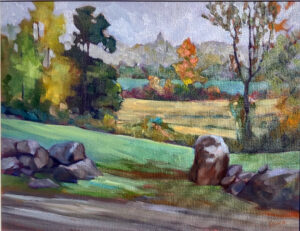 Practical ways to practice drawing
Drawing is not a magic trick—it's a series of steps like long division or attaching a sleeve to a dress. It's a great disservice for society to pretend it requires some mystical, unfathomable talent. I've written innumerable blog posts about basic drawing. (Someday I'll index them all for you.) And I've frequently recommended this book for people wanting the basics.
But reading about drawing isn't enough. You must practice. The good thing is, drawing is easy and cheap. I like Strathmore's Visual Journal and a #2 mechanical pencil. If you want more refinement, my readers and I recommended fancier products here.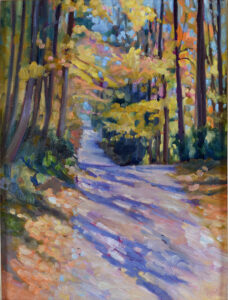 Stick two pencils in the ring binder of your sketchbook and toss it in your backpack or purse. Pull it out whenever you have fifteen minutes to sit down. That can be on the train, in a meeting, at church, while cooling your heels waiting for your doctor—anywhere.
What should you draw? Whatever strikes your fancy. A plastic Ficus. A Christmas ornament. A toy. Mittens. Or, pull out your phone and search for something offbeat. Scissors. Donkeys. Sports cars. Grain silos.
Drawing from life is better than drawing from photos (because it's more difficult) but any drawing is good practice. Just a few minutes a day is all you need.