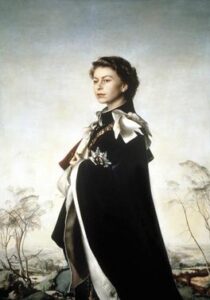 I prominently display a slim volume in my bathroom: How the Queen Can Make You Happy, by Mary Killen. It's a paeon to duty, discretion, politeness, healthy habits, kindness and more. Anyone who visits for more than three days ought to be able to finish it. As I have a lot of houseguests, it's one small way to improve the world.
If you've spent any time with me, you know I'm a fan not of royalty in general, but of Queen Elizabeth II in particular. Her portrait is on my pickup truck; a statuette of her waves at me when the sun comes up. I was in Britain for her Platinum Jubilee.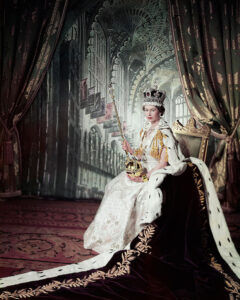 She reminds me of a generation of women who are now almost gone. They were tough, phlegmatic, hard-working, and loyal. They were the first generation who went out of the home in large numbers to work. They dressed well, but their breasts and bums stayed inside their clothing. They were saddled with incredibly annoying children who burned draft cards, burned their bras, did drugs, joined ashrams and generally made complete asses of themselves (myself included). And yet they persevered and by and large those kids have turned out okay.
"Cabbage" was supposedly Prince Philip, Duke of Edinburgh's affectionate nickname for his wife of 73 years. She had many of the virtues of that under-sung vegetable-she was tough, resilient, humble, nourishing and supportive. Her British sisterhood was forged in the London Blitz, but the same words could describe American women of that vintage. My mother was like that, as was our old neighbor Norma Stern, who died last week at age 94. Norma chopped her own firewood, but scratch beneath the surface and there was that same steely determination.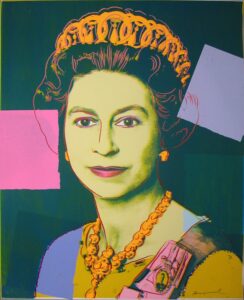 Princess Elizabeth was ten years old when Edward VIII abdicated the throne, precipitating a crisis that transformed her from a mere princess to heir to the throne. In 1939, when Britain entered the war, it was suggested that she and her sister Margaret be evacuated to Canada. The Queen Mother famously responded, "The children won't go without me. I won't leave without the King. And the King will never leave." At age 14, Elizabeth made her first wartime radio broadcast. At 18, she trained as a driver and mechanic with the Auxiliary Territorial Service. She ascended to the throne of a world empire at 25.
Much has been written about her work ethic, and it was prodigious. On her 21st birthday, she pledged, "I declare before you all that my whole life whether it be long or short shall be devoted to your service and the service of our great imperial family to which we all belong." She never broke that vow. Two days before her death, she appointed her fifteenth Prime Minister, Liz Truss.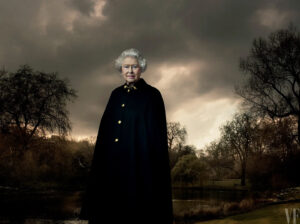 "Forgiveness lies at the heart of the Christian faith. It can heal broken families, it can restore friendships and it can reconcile divided communities," she said in Ireland in 2016. "It is in forgiveness that we feel the power of God's love."
She wasn't just blowing smoke. The IRA killed a close member of her family, Lord Mountbatten. He was Prince Philip's uncle, the godfather of King Charles III. When she laid a wreath at a memorial garden in Dublin for 'all those who gave their lives in the cause of Irish Freedom,' she demonstrated that hard, hard work of forgiveness.
Rest in peace, Queen Elizabeth. Your like will not this way come again.