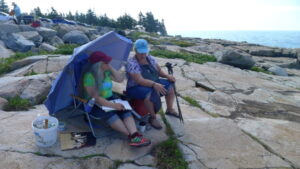 A fellow teacher told me recently that she's been asked to compress a four-week beginner course into two days. "I think it's a disservice," she said. "That's a lot of information to compress into a much shorter time. So, either it's a very shallow dive or there's so much information compressed so tightly that half of it gets lost."
I am asked about two-day workshops as well. They fit neatly into a weekend and the cost is lower, so they're easier for arts organizations to sell. If they're subject-based, like 'painting sunsets,' they can work because these workshops are inherently shallow. They're also intended for artists who already know the mechanics of painting.
But two days are insufficient when it's a question of really developing style, color fluency, composition and form. And if you understand these concepts, you don't need a special workshop on sunsets or water; you have the tools to paint anything you want.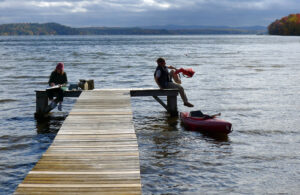 What can go wrong? A lot.
Basic protocols for watercolor and oils run to about seven discrete steps, depending on how you break them down. Here are the steps for oil painting:
Set up your palette with all colors out, organized in a useful manner.
Do a value drawing.
Crop your drawing and identify and strengthen big shapes and movements.
Transfer the drawing to canvas with paint as a monochromatic grisaille.
Underpaint big shapes making sure value, chroma and hue are correct.
Divide big shapes and develop details.
Add highlights, detail and impasto as desired.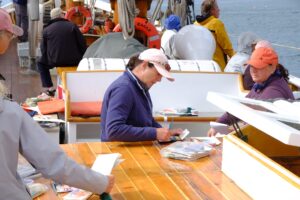 Let's just consider #2. It's almost useless for me to just tell you to do a sketch—in fact, if I did that, you'd have to wonder why you didn't just draw on the canvas instead. You need insight into what you're looking for, what makes a good composition, and different ways to do that preparatory composition.
I can (and sometimes do) rattle off a lecture on these points, but that is the just the start of the process of discovery. Unfortunately, in a two-day workshop, that's about all the time we'd have for the step many artists consider most crucial to the development of a good painting. You, the student, then go home and consult your notes. They become a slavish list of dos-and-don'ts, rather than a framework for a deeper understanding.
It's far better that I start with an exercise that allows you to build understanding of composition on your own. That, in a nutshell, is the difference between a book or video and interactive teaching. It's why people take workshops in the first place.
That kind of teaching takes time.
Arthur Wesley Dow, the popularizer of Notan, had his students work for weeks on line before they eventually graduated to masses and then finally to greyscale and color. His students included Georgia O'Keeffe, Charles Sheeler, Charles Burchfield, and other 20th century art luminaries, so he was definitely onto something.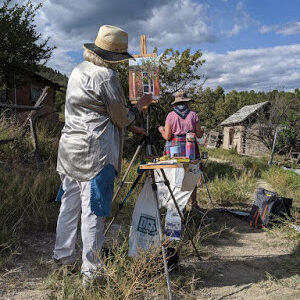 And now for something fun
Here's a quiz for you to discover the kind of workshop that suits you best. There's no obligation, of course; it's all in fun.
This page contains affiliate links for some but not all products. If you choose to make a purchase after clicking a link, I may receive a commission at no additional cost to you. Thank you for your support!