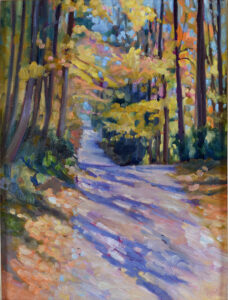 On Monday, I wrote about how to be a successful artist. Perhaps I should have written about why you should pursue success, because the comments I received through Facebook and emails questioned that assumption.
"I hate the fact that everyone expects us to happily marry art and capitalism. I love art. I hate capitalism. Why can't I just enjoy the thing I love independent of the other?" wrote Jason Weinberg. "I wish art was simply free to be art, not product."
In fact, I think that many people are better off as gifted amateurs than trying to make a living at it. Monetizing it can kill the very thing you love, so it's not for everyone.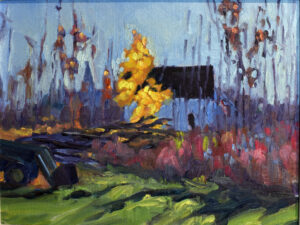 For those who spend long hours making art, it helps to have an outlet for it. Let's start with the fundamental truth that the laborer is worthy of his hire, as Jesus pointed out. All modern societies (capitalist or communist) measure output in terms of money and assign value through currency. To say that art should be free assigns it a value of exactly zero.
I have a friend who's an excellent printmaker but prefers to keep it purely amateur. She also needs to eat, so she works full-time unloading trucks. That doesn't leave much time or energy for art, so she doesn't make a lot of it. She's happy with that compromise, but I wouldn't be.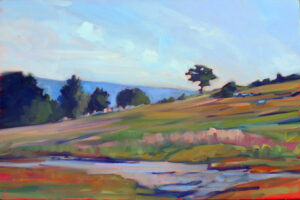 It costs money to make art. My printmaker friend needs to buy ink, paper, and whatever she's using for plates. A small etching press starts at around a thousand dollars. The archival canvasboards I use are about $15 each; the paints run between $12 and $40 a tube. Then there are frames, which are the bête noire of the working artist; they cost a fortune and get dinged up constantly. All that money either gets recouped through sales or the artist's day job.
It can cost thousands of dollars to have a foundry cast a sculpture in bronze. Unless you're wealthy, it makes no sense to cast sculpture without sales in mind, and yet without that last step, the artistic process is incomplete.
I have a gifted student who supports herself working a series of side-hustles while making art seriously and studiously as an avocation. I'm sure she excels at anything she does, but she's a brilliant painter, she has a unique message in her work, and it deserves to be in the public marketplace. By not putting herself out there in the fray, her work stays relatively unknown. That extends beyond her own circumstances, because she has insight that would benefit us all.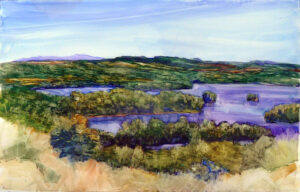 We don't just exchange goods in capitalist trade; we exchange ideas. That requires entering the marketplace. Its critiques are harsh, its judgments summary. But it is also the most honest judge of whether we're getting our point across or not.
"I would love to sell more of my artwork but I still want to be able to do whatever I want, not what someone else expects me to do," wrote another correspondent. That's difficult. Although artists are paid to think, they also need to connect with their audience. That requires compromise.
I have come to recognize that there are certain subjects that will languish, and I no longer seek them out. As my friend Ken DeWaard says of grey days, "I have enough of those in my closet at home."