Today's blog is being released simultaneously with the YouTube version, above. They're slightly different, of course.
I wince every time I hear someone say "art is a good hobby but you can't make a living at it." Of course you can; I know many people who do. Last year, the global art/antiques market had sales of $65 billion. Of this, the US was by far the biggest player. All that art is, or was, made by someone.
However, a career in art is hard work. If you don't like that, get a day job and keep your art as a hobby. Successful artists are entrepreneurs, and entrepreneurs generally work harder and longer than anyone else. There's a lot of drudgery in an art career—bookkeeping, inventory control, making frames, online sales. On top of that, you have to create your own inventory and somehow keep the creative fire alive.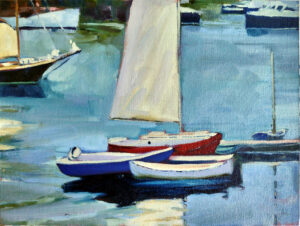 It helps to start when you're young. As soon as you have a mortgage or car payment, you're locked into a 9-5 job. Keep your expenses down. If your parents can stand you, live in their basement, but use that time wisely. Too many young people just piss time away.
However, sometimes you come to the realization that you should have been an artist much later in life. I was 38 and had four kids and a mortgage when I had that epiphany. It was doable, but juggling all those responsibilities was a lot harder than it would have been had I started as a youngster.
Either way, you might have to work part-time when you're getting started. A lot of artists have done it, either in the home or away. Child-care definitely counts as one of those jobs. Don't magically think that the kids will play quietly at your feet while you're painting. Käthe Kollwitz made child care a condition of her marriage. We can't all afford that, but caring for a child is real work and must be factored in as such.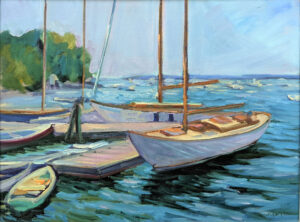 Twenty years ago I would never have said this, but don't bother with art school. The best art schools are private colleges, and they're too expensive now. Instead, take classes at an atelier or working studio. Copy works by great artists in your field. Watch and learn from artists around you.
Above all, give yourself time to become good at your craft; working every day is the number one key to greatness.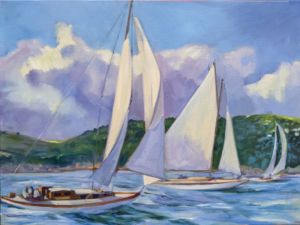 The most common problem I encounter in artists is a lack of interest or experience in business. I started there myself, and it was a painful learning curve. If I had it to do again, I'd take business classes at community college or through an adult education program. Instead, I learned slowly, on the job.
You'll be selling a product no different from any other product, and you can't afford to turn your nose up at marketing. You'll spend half your days doing it, so learn to love it. Marketing changes constantly. When I started, we stuck labels and stamps to postcards. Today, we focus on the internet. The one constant is how time-consuming it is.